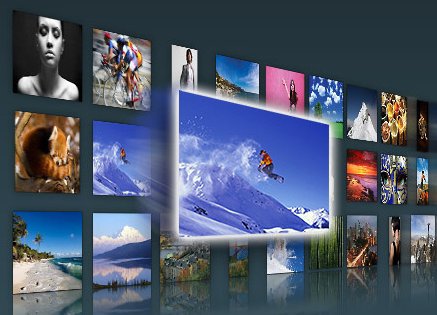 PicLens instantly transforms your browser into a full-screen slideshow experience. With just one click, PicLens makes photos come to life via a cinematic presentation that goes beyond the confines of the traditional browser window.
PicLens suports a number of sites: Flickr, Photobucket, Picasa Web Albums, Fotki, FotoTime, deviantART, Smugmug, Facebook, MySpace, Bebo, Hi5, Friendster, Google Images, Yahoo Images, Ask Images, Live Images, AOL Images Freewebs, Adobe Lightroom
It is available as an Add on for Firefox, Safari and IE, as usual the Linux desktop users have been left behind as the Firefox Add on is just for Win adn Mac. Installation and usage ins very easy but there's a good tutorial, including a video available on their website.
To Download visit www.piclens.com or read/watch the tutorial here.
Technorati Tags:browser ad on, firefox, safari, ie, slideshow, picasa, flickr, piclens